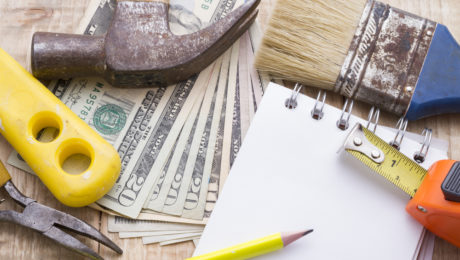 Top things you should discuss with your contractor before a remodeling job
Who hasn't heard some remodeling horror story or cautionary tale from a friend, relative or neighbor? Incorrect paint colors, incorrectly placed tiles or an overall look that is not what you had in mind are just some things that can go wrong when completing a home remodel or business renovation.
In order to avoid any of these issues it's a good idea to discuss the job with your contractor and create a dialogue before the job begins. Being on the same page as your contractor will go a long way and take you from the beginning to the end of the project. Your job may also require plumbers, electricians or even landscapers. You should also include other these other people in your discussions as well. Frequent and honest communication is key to the success of your remodeling job running smoothly and effectively.
Click here to learn more about remodeling your kitchen.
Click here to learn more about remodeling your bathroom.
Creating a Timeline for you Remodeling Job
One of the most common issues that people have is the timeline for a job. You may just assume that you don't have much control over this, however, this is not always the situation. Weather, shipping issues or other problems out of the control of the contractor can come up at any time. What you can do to help is be sure to return calls to your contractor in a timely matter and don't wait too long to make decisions. Products must be ordered before the job is done and nothing can be ordered until you make final decisions.
What should I ask my contractor before remodeling?
Here is a great list of topics and questions to talk to your contractor about prior to your next renovation:
What is the estimated time that the project will take?

Is there any way I can assist if there is a delay?

How can I prepare my home for this remodel?

What do you do to keep dirt and debris at bay?

Where will construction materials be stored during the remodeling?

How will garbage and unwanted materials be removed?

Do I need to be concerned about any harmful fumes or odors?

Where will the crew need to set up?

Will I need to vacate the home for any period of time during the remodel?

What are your typical work hours?

What are my financing and payment options?

Should an issue come up during construction what is the best way to handle it?
You also need to discuss cleanup expectations on a daily basis and for the end of the project. It would also be helpful to let the crew know if they will have access to bathroom facilities. You can eliminate some of the stress of a remodeling project by keeping an open line of communication with your contractor.
Renovations in your home can be time-consuming, frustrating, stressful yet rewarding at the same time. Being in contact with your contractor will go a long way to getting you from the beginning to the end of your project smoothly.
Hire a Trusted Contractor – Golden Construction Services LLC
For all of your remodeling needs call the experts at Golden Construction Services. Our licensed and insured remodeling and construction services focus on you, the customer. We only care about completing the job the way you want it completed–everything else is secondary. Contact us today to discuss the scope of your project and to get a free estimate. Customer satisfaction is our number one priority!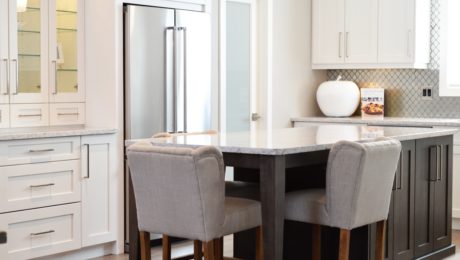 Planning a Kitchen Remodel?
Are you getting tired of your old appliances and the outdated look of your kitchen? Is 2018 the year that you are ready to make a change? Why don't you start with a great kitchen remodel? There are many advantages to remodeling your kitchen. It is a time-consuming process however the results are worth it.  Before you start your project, keep these 6 steps in mind and your kitchen remodel will run smoothly.
Planning out the Design
Before you get into remodeling think about certain factors such as durability, efficiency, and current trends. The size of your kitchen doesn't matter quite as much as formulating a plan before you start renovations. In a kitchen, it is all about functionality. Determine the things that you must have in your new kitchen from storage to types of countertops and appliances.
Contractor with a Designer or Designer Experience
You may think you have got it all covered but a professional kitchen designer can help you make the most of your space. An experienced designer will be able to give you ideas that you may not have thought about before for your kitchen project. Sure, many contractors have built or remodeled plenty of kitchens, but they are usually following a print. Hire a contractor with a designer or one they recommend.
Budget
Determine a budget prior to starting the job. This will help you choose materials and items along the way. Make sure that you don't compromise on the quality of work. Sticking to a budget can be difficult but it is necessary to avoid monetary headaches later. Working with your contractor will help you determine if your budget is not only feasible but reasonable.
Cabinets and Countertops
The basis of your kitchen is the countertops and cabinets. This is what you will use the most. Be sure you look at all your options of materials and choose one that you will be able to enjoy for years to come. Think of wear and tear as well as function. Certain materials may be a better fit for how you and your family use the kitchen and how often.
Appliances
There are multiple options for appliances and all budget types. There are also a variety of finishes including stainless steel and even refrigerator/dishwasher panels that can conceal them behind the cabinet door. Focus on the features that you must have to help you narrow down your choices.
Flooring
Your kitchen will have a lot of heavy traffic. Make sure you pick a floor that is highly durable with low maintenance. Talk to your designer and contractor regarding certain types of tile or wood that work best for most types of kitchens.
When it comes time to plan your kitchen remodel call the experts at Golden Construction. Our years of remodeling and construction expertise will help you get the kitchen of your dreams.