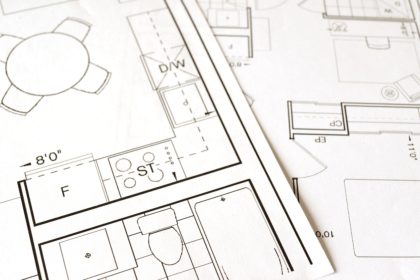 Value or no value? That is the Question
If you are considering a remodel or upgrade, you may be wondering if your project will add value to your home or not.  Some remodels are done for personal choice or taste, while others may be considering resale value. If you are considering selling your home in the near future, you should be considering whether or not the remodel will provide a return on your investment, as you may not get the full value from your project. Below is a useful list that will answer your questions.
Kitchen Remodel
Replacing a kitchen can be a costly renovation. But, it doesn't have to be. Updating cabinet faces with paint or hardware can be a quick-fix to a fresh look. Sinks and countertops can be an inexpensive change that makes a big impact as well. Realtors agree that updated kitchens and baths bring significant payoffs at resale time. When buyers walk into a dated kitchen, they begin to add that to the cost of the purchase which can bring down the asking price.
Bathroom Remodel
As a general rule when updating or remodeling a bathroom, look to spend about 12% of the home's value on the cost of renovation. Bathrooms tend to yield a lesser return on investment than do kitchens, so keep this in mind. Though the bathroom remodel is not the highest return on investment, if you have only 1 it could prove to be a good choice for resale value.
Patio and Lanai Area
Adding a patio or covered lanai area and increasing usable outdoor space, it is a great way to add value to your home.  We live in Florida after all, and we spend much of our time enjoying the sunshine. All liveable space increases value, and the outdoors is no exception. Talk with your contractor and perhaps a realtor regarding function and design for making the most out of this remodel.
Energy Efficiency
Adding energy efficient products such as windows, appliances or insulation will not only add value to your home but also save you money on the interim. Consider the amount you will save versus the cost and determine your break-even point.
Here are some of the renovations that bring the greatest percentage return on investment:
Entry door replacement: 96.6 percent
Garage door replacement: 83.7 percent
Minor kitchen remodel: 82.7 percent
Here are some of the renovations that yield the smallest returns:
Home office remodel: 48.9 percent
Backup power generation: 67.5 percent
Master suite addition: 67.5 percent
No matter which project you choose to take on in order to increase your home's value, consult with a contractor like Golden Construction to weigh your options and let us lend you our expertise. We are a state-certified general contractor with more than 2 decades experience!